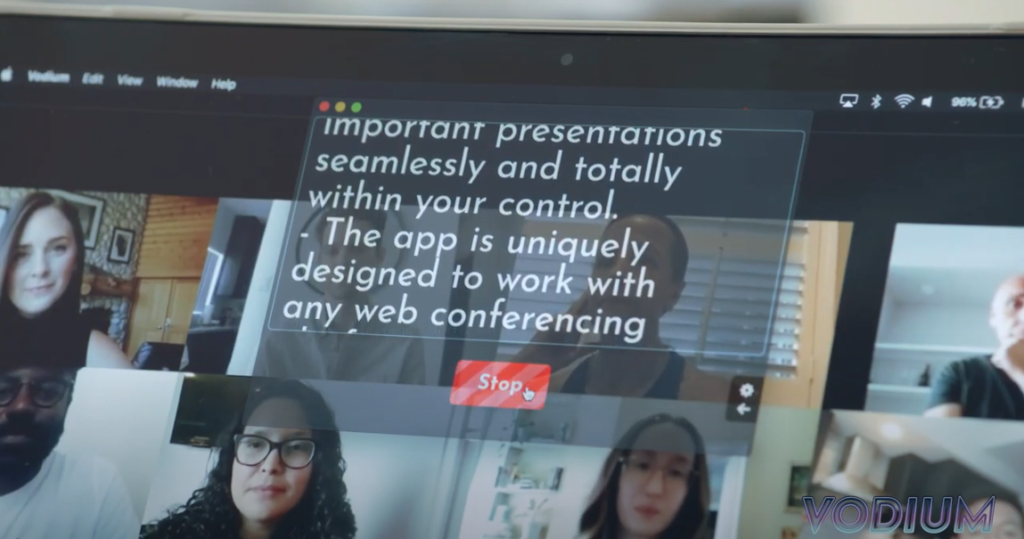 2020 may be over, but virtual presentations are here to stay. We know it can be frustrating preparing for your next speech, sermon, or lecture. Especially with the tools available. So take control, save time, and maintain eye contact with VODIUM – a virtual teleprompter.
VODIUM is the world's first virtual teleprompter. It is designed specifically for the remote world.
Here's how.
Save time with this virtual teleprompter.
This virtual teleprompter helps you optimize your time. It provides you a platform to simply copy and paste your notes.
No need to try to use a Word document right next to Zoom. Or posting Sticky Notes right above. VODIUM was designed for this.
The work-from-home-tool allows you to have your speech displayed on top of any web conferencing platform you choose. Simply open up the teleprompter, insert your remarks, and press play. Yes, it's that simple.
It can save you time. And ease your virtual presentation jitters. As your work-from-home-tool, VODIUM does the work you don't have to.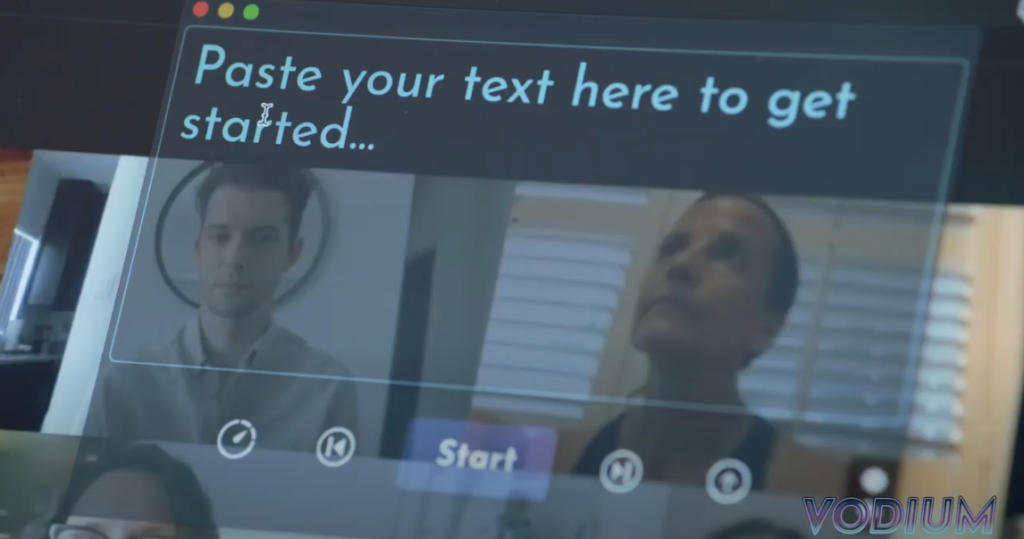 Take control with this virtual teleprompter.
Since a majority of today's workforce did not work-from-home before the pandemic, people are noticing the lack of tools available for these times. Well VODIUM was designed in 2020 for the vast professional leaders now cast to their home-offices.
VODIUM allows you to take back control. The work-from-home-tool is totally adjustable. You put it right under your computer's camera. It also stays on top of all other open apps.
You adjust and control the teleprompter's: font size, window transparency, and scrolling speed.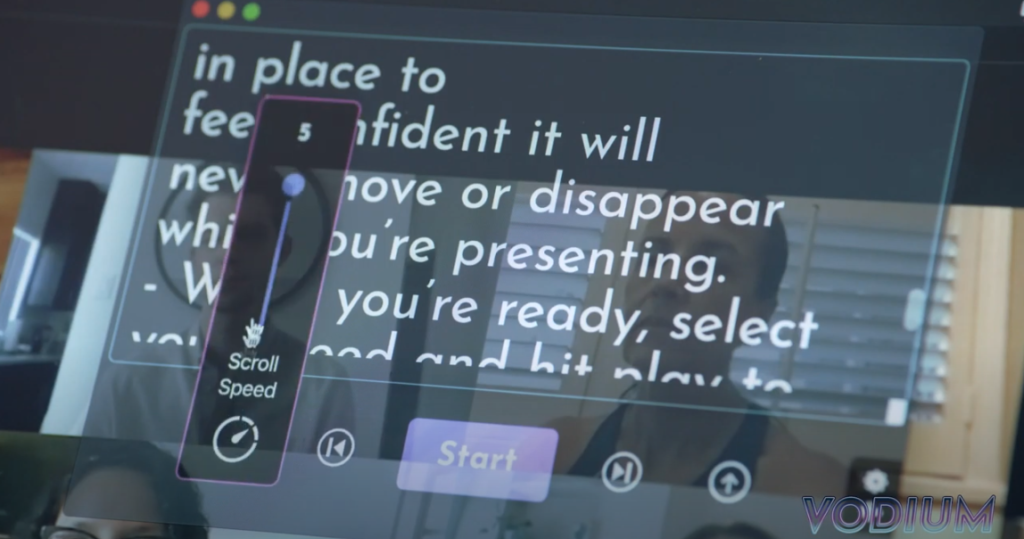 Maintain eye contact with your virtual audience.
VODIUM is an app built to help you look at the virtual audience. One of the main differences between in-person presentations and virtual presentations is the ease of eye contact. Yet eye contact is still highly important during these virtual times.
You see, we find ourselves looking down at our notes rather than looking at the audience. This virtual teleprompter changes that. As it sits below your desktop or laptop camera, you have the ability to appear to your audience as if you're looking directly at them.
With eye contact, you draw your audience in. Making them engage and focus on what you present. VODIUM allows you to rest in the fact that you don't have to be with your audience in-person to connect with them.
VODIUM offers a 5-day free trial. Get your trial today!