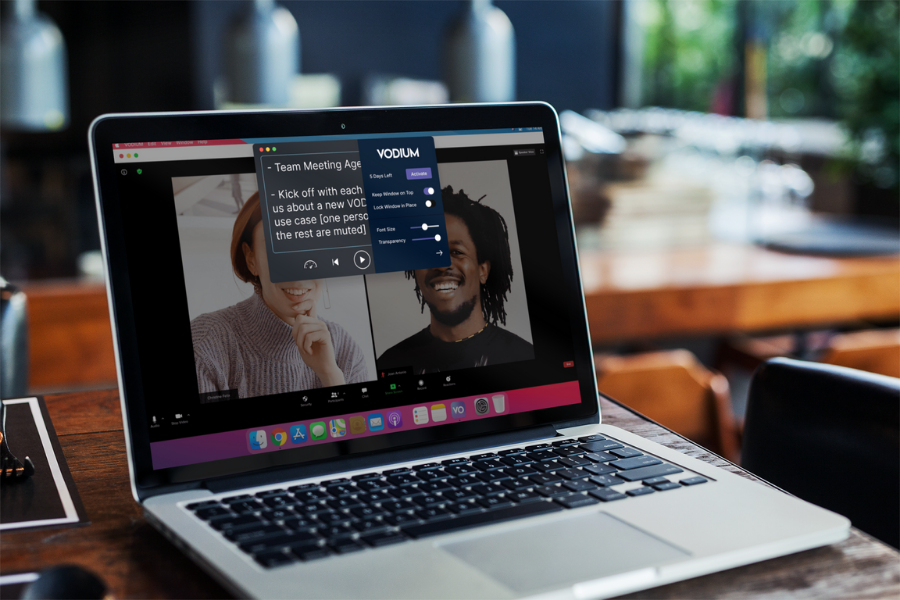 VODIUM is the first teleprompter built specifically for virtual work.
Nashville, TN — March, 1st 2022 — VODIUM, a Nashville-based SaaS software company, has raised a seven-figure seed round of funding. This comes after a pre-seed round raised in December of 2020.
VODIUM's virtual teleprompter technology is used by professionals around the globe to improve their virtual communication. With this new round of funding, VODIUM intends to invest heavily in its platform, integrations, and growing team.
"We're thankful to our investors for believing in us and our vision for the future of virtual communication," said Camille Padilla, co-founder at VODIUM.

"With this new round of funding, we are investing in our patent-pending technology and innovation, as well as building out our B2B infrastructure to deliver VODIUM at scale," co-founder Mary Mellor said.